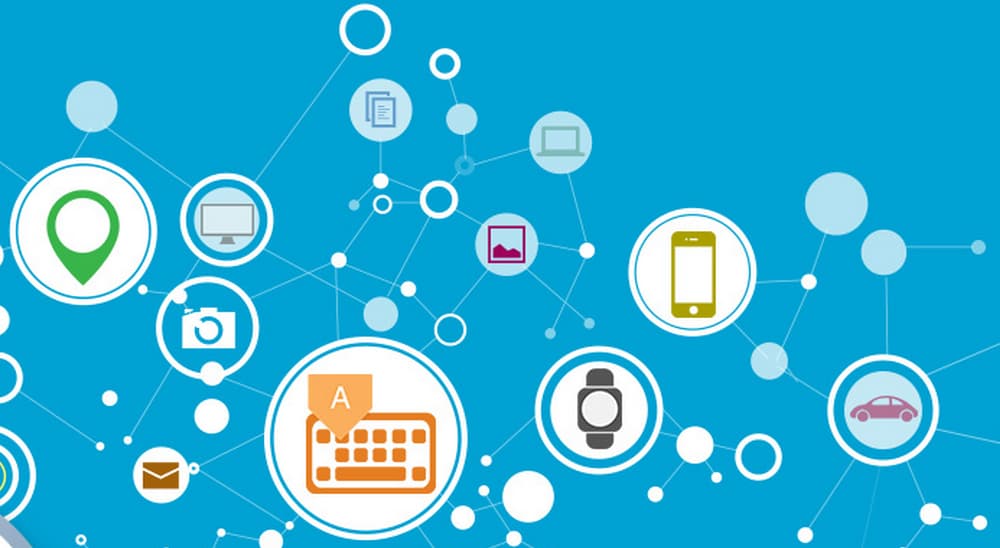 September 18th, 2015
Posted by kptadmin
Xploree
0 thoughts on "mCommerce on the Rise in India but are Retailers reaching their Mobile Users?"
With India's e-commerce market set to hit $76 billion by 2021 from $13.6 billion in 2014 (according to e-Tailing India), big retailers are going online and launching apps to attract Indian mobile consumers. This article by Sumit Goswami, CEO KeyPoint Technologies, originally appeared on @IAMAIForum Thinking Aloud Mobile apps are empowering consumers purchase process and offering retailers and businesses to interact with their customer dynamically. But, with more than one billion apps lining up on Android and iOS platforms, users don't recall or have easy access to new apps and services that are available on the mobile or the web. In an overcrowded app market, cutting through the noise, and winning user attention has never been more difficult. Contrary to what many would assume, app discovery doesn't just happen in the app store, search and discovery on some websites or apps are how most people find the apps that might be most useful to them. Obviously there is a huge need for a better way for users to discover new apps and engage with existing ones. Retailers and businesses must make extra effort to rethink the approach to app visibility and engagement. For example, approach and interact with users where they are engaged most: during user conversations on a messaging app. If users can find relevant recommendations that match their immediate intent, they are most likely to click on a deep link to view a local offer within the shopping app. Platforms and apps that support deep-linking can create a higher level of engagement and retailers must take full advantage of such platforms.
Messaging Apps are now the Most Loved Platforms
According to a report by Flurry, retention rates of messaging apps out-performed the average of all apps. Messaging app retention was found to be 1.9 times better than the average for one-month retention and 5.6 times better than the average for 12-month retention. In the agile Indian mobile landscape, it's great to see innovations moving beyond simple ecommerce apps to building stronger engagement models with their users. Flipkart's new chat app Ping is a step in the right direction of reaching users where they are engaged the most, on messaging apps. There is an incredible power in reaching users at the point of intent or delighting them during their conversations on messaging apps. Brands can reach out and interact most effectively through the users' preferred medium of conversations on mobile. We agree with Snapdeal CEO Kunal Bahl's statement, "Mobile is one of the key drivers fueling the growth of ecommerce. In line with this, our mobile-based open marketplace will allow businesses as well as individuals to harness the power of the Internet instantly through conversations." Most certainly, a good step forward as shopping becomes more fun and social experience. However, looking at the scenario globally, not many smartphone users have more than 5 retailer apps on their devices. Also, once downloaded the apps are not often used, which leads one to worry about app engagement (the frequency of use of the app once downloaded by the users).
A recent study by Forrester found that only 8 percent of the smartphone owners with at least one app used them daily, while 13 percent said they never used the retail app they downloaded.(Source: 
Digiday
)
Are retailers and businesses exploring the possibilities of giving their users new experiences and engaging with them at the right time and with the right recommendations?
Finding an Optimal Solution to App Discoverability & App Engagement Challenge
App discoverability is a challenge for most brands and businesses and app engagement could be getting tougher by the day as hundreds of new apps launch on android and iOS every day. Then, what is the best solution? There are many apps flooding the play store, some no doubt are very engaging to users, but the optimal solution is to have a common platform that can make these app discoverability and app engagement easier. The future is strong for mcommerce, but a plan to reach out to the mobile users through apps only needs a rethink. In the bigger picture we need a sustainable cross-app, cross-platform model that gives consumers a one stop access to information, products and services that they need in that single moment of intent.
The key is to reach users where they are engaged most and doing so in a non-intrusive way to respect user preferences.
On recent premium partnerships and awards for Xploree, Sumit Goswami, CEO KeyPoint Technologies added, "We are very excited to see industry recognition coming our way as Xploree Search and Discovery platform offers a cross-app, cross-platform solution enabling retailers and businesses to reach their mobile users at that single point of intent. And, for the consumers it is a win-win situation since they find relevant information in their exact moment of need, in a very non-intrusive and user-friendly way during conversations on their favorite messaging apps or social platforms. Apart from Xploree's deep-linking ability that directs users to product listings or specific deals, we are leading the multi-lingual mobile search and discovery ecosystem. We are ramping up fast and will bring multiple languages to Xploree in the coming months." Follow us to know more @XploreeMoments | facebook.com/Xploree